Bio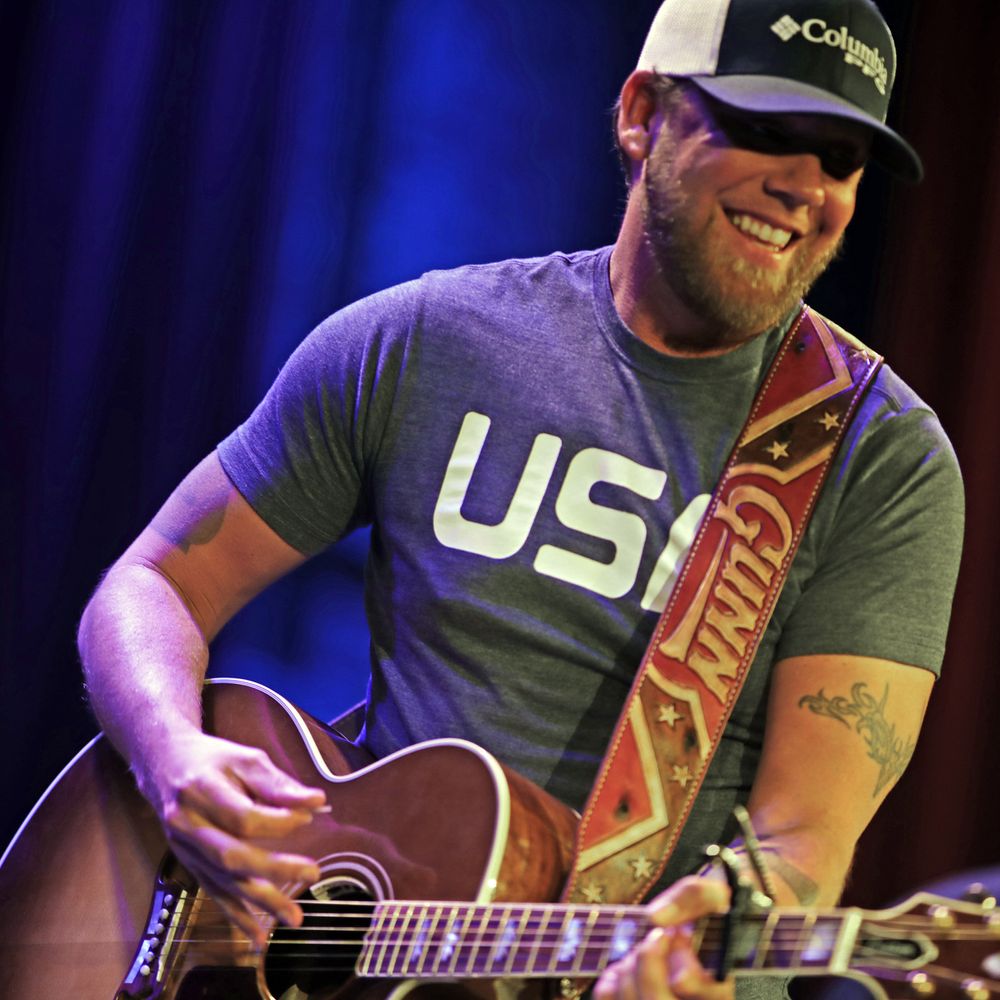 "The real stuff is gonna be the good stuff"
Born and raised outside of Columbus, Georgia, Ricky Gunn grew up like many southern boys, spending his time fishing, hunting, chasing girls and speeding down dirt roads. During visits to his grandfather's house, he also discovered a love of country music, especially the old-school songwriting of Hank Williams, Conway Twitty and Waylon Jennings. Those artists told stories. They cast moods. They packed a punch. Later, when his grandfather gave him an acoustic guitar and taught him three basic chords, the teenaged Gunn transformed himself into a songwriter virtually overnight, finishing his first tune by the end of the week.
Years later, Gunn is still writing songs. King of this Town, his full-length debut album, mixes those old-school country influences with modern-day firepower, creating a sound that twangs and rocks in equal measure. Filled with pedal steel guitar riffs and the sound of Gunn's award-winning voice (which won back-to-back trophies from the Georgia Music Awards in 2011 and 2012), it's a biographical record about Gunn's life. He's a family man, a blue-collar worker and a proud southerner, making his songs — which spin stores of growing up, falling in love and building a family — familiar to anyone who works hard during the week to support the people they love. 
"I love older country music because it's so personal," Gunn says. "Singers like Johnny Cash and Waylon Jennings used music to tell their story. They didn't need to jump all over the place to be entertaining, because their music was the entertainment. I've always loved that vibe." 
Go to any Ricky Gunn show, though, and you won't see the songwriter standing still. Before he began opening shows for country stars like Travis Tritt, Tyler Farr, Trace Adkins and Gary Allan, Gunn earned a reputation as one of the hardest-working showmen in Georgia, performing nightly bar gigs that lasted as long as five hours. For someone who'd wanted to be a full-time musician ever since his teenage years, there was no better crash-course in the music industry. Those marathon gigs taught Gunn how to hold an audience's attention. He learned when to speed things up, when to play a ballad, when to let the crowd catch its breath before taking it away with another fiery, fast-paced country-rocker. In other words, he learned how to entertain.
Recorded at the world-famous Blackbird Studio in Nashville, Tennessee, King of this Town is modern country music with old roots, anchored by a love for the classics and a blue-collar mentality. Gunn sings about his job on "Livin' Like Me," a standout track that puts a southern spin on songs like Bob Seger's "Turn the Page." Meanwhile, he offers up snapshots of his own life story with "As Good As It Gets," whose lyrics move from Gunn's childhood days at his grandfather's house to his recent years on stage. He gives us another glimpse at his past on the album's anthemic title track, a nostalgic tune about remembering your roots — even while you reach for something higher. 
At the end of the day, Gunn is just like the audiences he plays for: he works hard, enjoys a good time and supports the loved ones who've supported him. Lately, the amount of supporters has started to swell, thanks to Gunn's combination of throwback styles and contemporary sounds. 
"It's all about hard work, dedication and never quitting," says Gunn, who turned down an offer to join the Georgia fire department in order to pursue a career in music. "Every song on there goes back to a memory that I've had or an experience that I've gone through. I wanted it to sound real, because if you've been living the life you're supposed to be living, the real stuff is gonna be the good stuff."